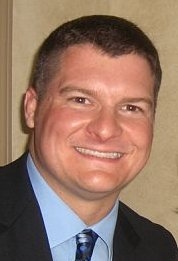 Christopher J Zubrycki – Associate Broker, SFR, GRI, e-PRO
 (602) 538-5707 cell
Chris@BJJ-Broker.com
Chris was born & raised in East Rochester, NY. He graduated from East Rochester High School in 1993 as the class valedictorian. Chris attended the State University of New York at Buffalo and graduated in 1998 with a Bachelor's Degree in Business Administration & Information Systems (Magna Cum Laude). After graduating, He moved to Chicago, IL and worked for Hewitt Associates & Health Care Service Corporation (BlueCross BlueShield of Illinois, Texas & New Mexico) as a database administrator.
After moving to the Phoenix-Metro area in 2001, Chris started his real estate career. Here is a list of his real estate accomplishments:
Associate Broker
GRI – Graduate REALTOR® Institute
e-PRO – REALTOR® Internet Professional Certification
At Home with DiversitySM: One America – National Association of REALTORS® Diversity Certification
When Chris isn't helping his clients reach their real estate goals, he can be found assisting Royce Gracie Blackbelt John Crouch with teaching at the MMA Lab – Mixed Martial Arts Training Center in Glendale, AZ. He is also currently training for and competing in upcoming Brazilian Jiu-Jitsu and Submission Wrestling tournaments throughout the SW region of the United States. Chris received his black belt in Brazilian Jiu-Jitsu from John Crouch in 2016.
Tournament Results
– 2nd Arizona BJJ State Championship 6/23/2007 – White Belt Master 188lbs + – Did Not Place
– 10th Annual Arizona Grappling Challenge 10/6/2007 – Beginner Division Adult 174-188lbs – Did Not Place
– 3rd Arizona Open of Brazilian Jiu-Jitsu 2/9/2008 – Blue Belt Medium Heavy Adult – 2nd Place
– 2008 Arizona Brazilian Jiu Jitsu State Championship 6/28/2008 – Blue Belt Medium Heavy Adult – 3rd Place
– 4th Arizona Open of Brazilian Jiu Jitsu 2/21/2009 – Blue Belt Medium Heavy Adult – Did Not Place
– 2009 Arizona Brazilian Jiu Jitsu State Championship 7/11/2009 – Blue Belt Medium Heavy Master – 2nd Place
– 1st Southwest Submission Open 9/12/2009 – Advanced Division 180-189.9lbs – 3rd Place
– 1st Strongheart No-Gi Tournament 2/27/2010 – Blue Belt 175-185lbs – 1st Place
– 5th Arizona International Open of Brazilian Jiu Jitsu 3/13/2010 – Blue Belt Middle Heavy Adult – 3rd Place
– 5th Arizona International Open of Brazilian Jiu Jitsu 3/13/2010 – Blue Belt Open Division Adult – Did Not Place
– 2010 Arizona Brazilian Jiu Jitsu State Championship 6/26/2010 – Blue Belt Middle Master – 1st Place
– 2010 Arizona Brazilian Jiu Jitsu State Championship 6/26/2010 – Blue Belt Open Division Master – 3rd Place
– 2010 2nd Southwest BJJ Classic 10/17/2010 – Purple Belt Middle Master – 2nd Place
– 6th Arizona International Open of Brazilian Jiu Jitsu 2/27/2011 – Purple Belt Middle Master 2 – 1st Place
– 6th Arizona International Open of Brazilian Jiu Jitsu 2/27/2011 – Purple Belt Open Division Master 2 – 1st Place
– 2011 Arizona Brazilian Jiu Jitsu State Championship 6/26/2011 – Purple Belt Middle Master – 1st Place
– 2011 Arizona Brazilian Jiu Jitsu State Championship 6/26/2011 – Purple Belt Open Division Master – 1st Place
– 2011 3rd Southwest BJJ Classic 10/23/2011 – Purple Belt Middle Master 2 – 1st Place
– 2011 3rd Southwest BJJ Classic 10/23/2011 – Purple Belt Open Division Master 2 – 2nd Place
– 7th Arizona International Open of Brazilian Jiu Jitsu 3/4/2012 – Purple Belt Middle Master 2 – 1st Place
– 7th Arizona International Open of Brazilian Jiu Jitsu 3/4/2012 – Purple Belt Open Division Master 2 – 1st Place
– 2012 IBJJF Pan Jiu Jitsu Championships 3/31/2012 – Purple Belt Middle Master 2 – Did Not Place
– NAGA Arizona 5/5/2012 – Adult Expert Division 160-169.9lbs – 2nd Place
– 2012 Arizona Brazilian Jiu Jitsu State Championship 6/24/2012 – Purple Belt Middle Master 2 – 2nd Place
– 2012 Arizona Brazilian Jiu Jitsu State Championship 6/24/2012 – Purple Belt Open Division Master 2 – 1st Place
– 4th Southwest BJJ Classic 10/21/2012 – Purple Belt Middle Master – 1st Place
– 4th Southwest BJJ Classic 10/21/2012 – Purple Belt Open Division Master – 3rd Place
– 8th Arizona International Open of Brazilian Jiu Jitsu 3/10/2013 – Purple Belt Middle Master 2 – 1st Place
– 8th Arizona International Open of Brazilian Jiu Jitsu 3/10/2013 – Purple Belt Open Division Master 2 – 2nd Place
– 2013 IBJJF Pan Jiu Jitsu Championship – Purple Belt Middle Master 2 – 3rd Place
– Named Arizona State Brazilian Jiu Jitsu Federation (AZSBJJF) Male MVP for 2012
– 5th Southwest BJJ Classic – Brown Belt Middle Adult – 2nd Place
– 5th Southwest BJJ Classic – Brown Belt Open Division Adult – 3rd Place
– NAGA Arizona 9/5/2014 – Expert 190-199.9lbs Master – 1st Place
– NAGA Arizona 9/5/2014 – Expert 180-189.9lbs Master – 2nd Place
– 2014 IBJJF No Gi World Championship – Did Not Place
– Naga Arizona 2/28/2015 – Expert 180-189.9lbs Master – 2nd Place
– 2015 IBJJF Pan Jiu Jitsu Championship – Brown Belt Middle Heavy Master 2 – 3rd Place
– 2015 IBJJF No Gi World Championship 11/8/2015 – Brown Belt Middle Master 2 – 2nd Place
– 2016 IBJJF Pan Jiu Jitsu Championship – Brown Belt Middle Master 3 – 1st Place
– 2016 IBJJF No Gi World Championship – Brown Belt Middle Master 3 – 1st Place